4 Options to Consider When Adjusting Hail Claims
The following article on "4 Options to Consider When Adjusting Hail Claims", written by Matt Livingston of HVAC Investigators, was originally published on Property Casualty 360.
The first few months of 2016 ushered in severe weather storms of historical proportions.
According to the Property Claims Service unit of Jersey City, N.J.-based Verisk Solutions, first-quarter losses added up to an estimated $3.8 billion, 27% higher than the 10-year first quarter average.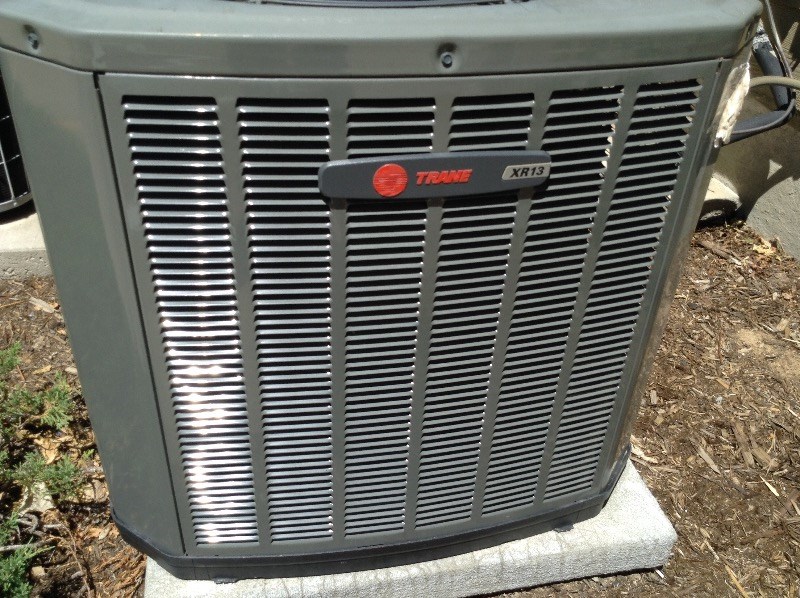 This is in large part because of hailstorms that ripped across much of the country.
Two devastating storms, separated by a week, hammered the Dallas-Fort Worth area in March. In April, San Antonio was hit with the costliest hail event in Texas history, according to the Independent Insurance Agents of San Antonio, which included hail up to 4½ inches in diameter, the National Weather Service said. Less than a month later, major hailstorms stretched from Kansas and Oklahoma, all the way to the Atlantic coast.
As a result of these catastrophic losses (and several other minor hail storms), many adjusters have found themselves in uncharted territory, tasked with handling heating, ventilation and air-conditioning (HVAC) losses they're not accustomed to settling.
When encountering hail claims, it's important to understand what HVAC parts are truly susceptible to damage, and what repair methods are readily available to return the insured to pre-loss condition.
Exposed and delicate
Aside from roofing and siding, HVAC systems account for the most commonly claimed residential property loss because of hail damage. The outdoor condensing unit, and more specifically, the condenser coil, is the most susceptible component of an HVAC system to sustain damage from hail. The condenser coil contains tightly spaced aluminum "fins" that surround the perimeter of the condensing unit. And because of they are made of thin, malleable aluminum, they can easily be damaged by any foreign object, including hailstones.
Because of their susceptibility to hail damage, some residential and commercial condenser coils are protected by hail guards (rigid metal casing with vents to allow airflow). However, most HVAC systems are not equipped with hail guards, resulting in dented, bent, and even torn fins, in rough proportion to the size of the hailstones during these events.
When it comes to returning HVAC systems to their pre-loss condition (regardless of whether they're rooftop-based units or traditional split systems), the overwhelming majority of systems with confirmed hail damage can be restored with minor to moderate repairs.
In fact (much to the dismay of some local contractors), a "hierarchy" of repair options exists for hail-damaged HVAC systems, and should be considered when faced with this type of claim: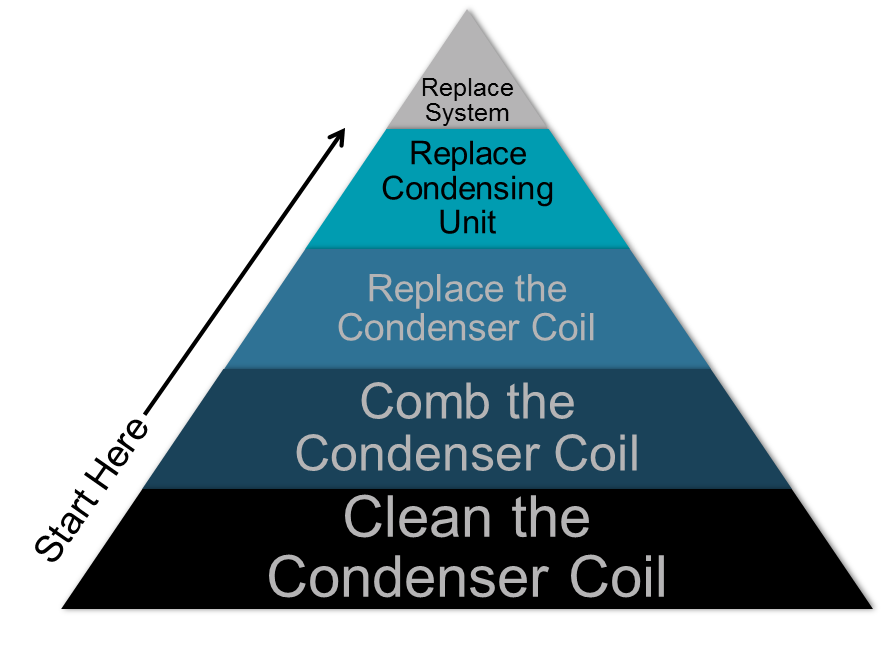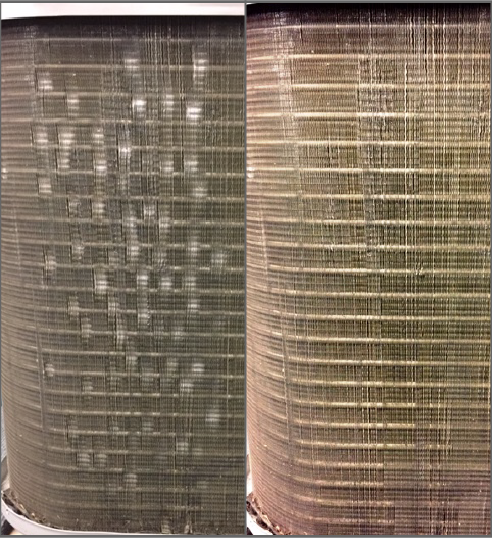 Option 1: Comb the fins
The first (and statistically most likely) repair option in the hail repair hierarchy is to straighten or "comb" damaged condenser coil fins with a specialty tool designed for this specific purpose.
In fact, nearly 50% of all residential HVAC systems with hail-related damages assessed in 2015 could be restored to pre-loss condition using this repair method, according to the HVACi 2016 Annual Claims Report.
If an HVAC professional invests adequate time and care into the work, combing the fins of a condenser coil is often a simple and inexpensive way to rectify minor hail damage.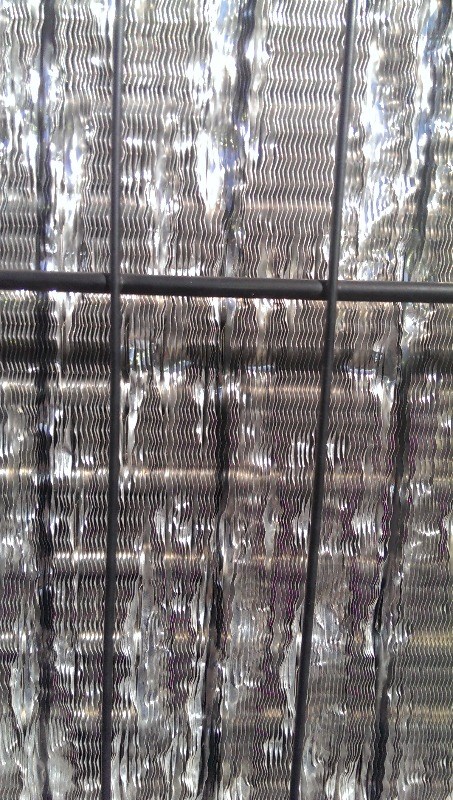 Option 2: Replace the coil
If the hail damage proves too extensive to comb the condenser coil fins, the second step in the repair hierarchy is to repair the HVAC system by replacing the condenser coil itself.
Thirty percent of the hail claims assessed in 2015 resulted in this repair recommendation following an onsite investigation of the system damage. Many condenser coils are stocked at local HVAC distribution centers or manufacturer warehouses, and in other cases, can be produced by the manufacturer "on demand" if needed.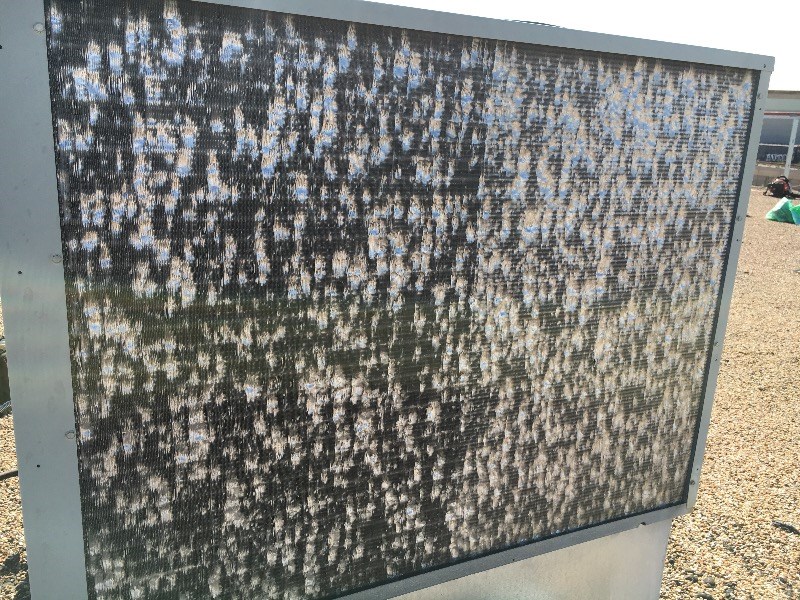 Option 3: Replace the condensing unit
If the condenser coil is no longer available, or the lead-time for the coil production is too long, adjusters may opt to replace the outdoor condensing unit or packaged unit.
As the third step in the hail repair hierarchy, this repair option is required less often than a combing (step 1) or replacing the condenser coils (step 2). That said, condensing unit replacements were required roughly 17% of the time for residential hail claims last year, and remain a viable repair action of last resort.
Option 4: Replace the system
If replacing the condenser coil isn't a viable repair option, and the condensing unit replacement results in a significant mismatch with the remaining internal equipment, adjusters may be compelled to authorize a full system replacement. However, it's important to note that this scenario is highly unlikely and very infrequent. In fact, only 5% of residential hail claims in 2015 required a full-system replacement (meaning 95% of hail-damaged HVAC systems can be repaired and returned to pre-loss condition).
HVAC systems damaged by hail very rarely require replacement. When handling hail losses, adjusters who receive a local contractor's estimate stating that full system replacement is required should view to do some additional digging. Data suggests that other options are not only available, but are likely to be the prudent path to system restoration.