HVACi's 2018 Annual Claims Report
Each year, HVAC Investigators compiles and publishes an annual report on HVAC claims information. The HVAC industry data included in this report comes from tens of thousands of actual claims assigned to HVACi by many of the nation's top carriers.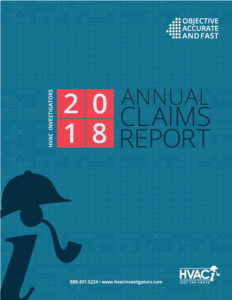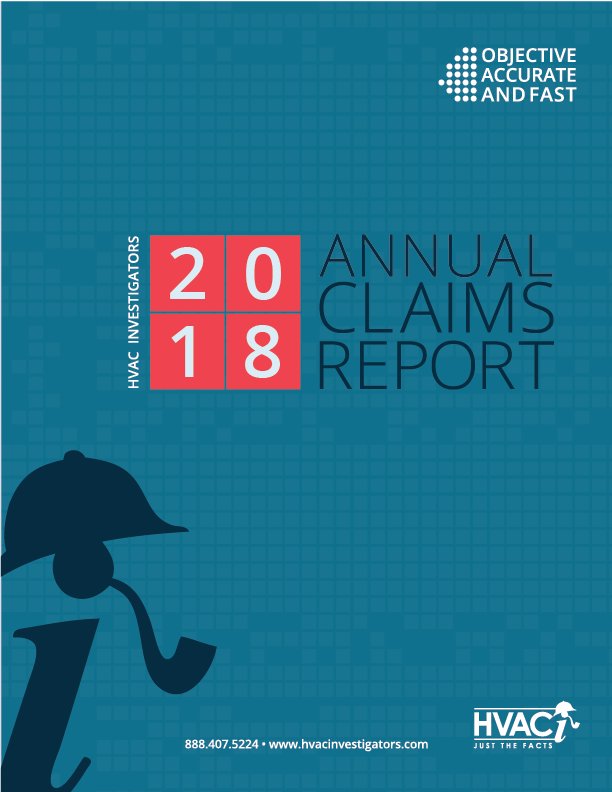 HVAC Federal Regulations Overview
HVAC claims are inherently difficult to adjust, but federal regulations add an additional layer of complexity. HVACi has summarized these regulations down to the important data points that you need to know.
EPA Regulations Myths
With the eventual phase out of R-22 refrigerant by the Environmental Protection Agency, a few myths have been perpetuated to sell new HVAC equipment through fear, uncertainty, and doubt. To help you settle these claims with more confidence and accuracy, we have provided some clarity about these regulations myths.
DOE Efficiency Changes
Recent changes to the Department of Energy (DOE) minimum efficiency standards have made HVAC claims even more confusing to settle. Our adjuster's guide will help you navigate these standards to make settling HVAC claims easier and with greater confidence.
© Copyright 2017 HVAC Investigators, All Rights Reserved.
All diagnosis is provided in compliance with specific state laws, using licensed contractors where required.