As the nation's leading provider of HVAC and Refrigeration damage assessments, HVACi is committed to highlighting the significant opportunity for insurance carriers to control claim leakage without forfeiting the essential customer experience. The Annual Claims Report features data cultivated from thousands of residential and commercial claims assigned to HVACi by the nation's top insurance carriers in all 50 states. This year's report illustrates the constancy of HVAC claims in the insurance industry and the value in engaging third party experts to capture powerful results.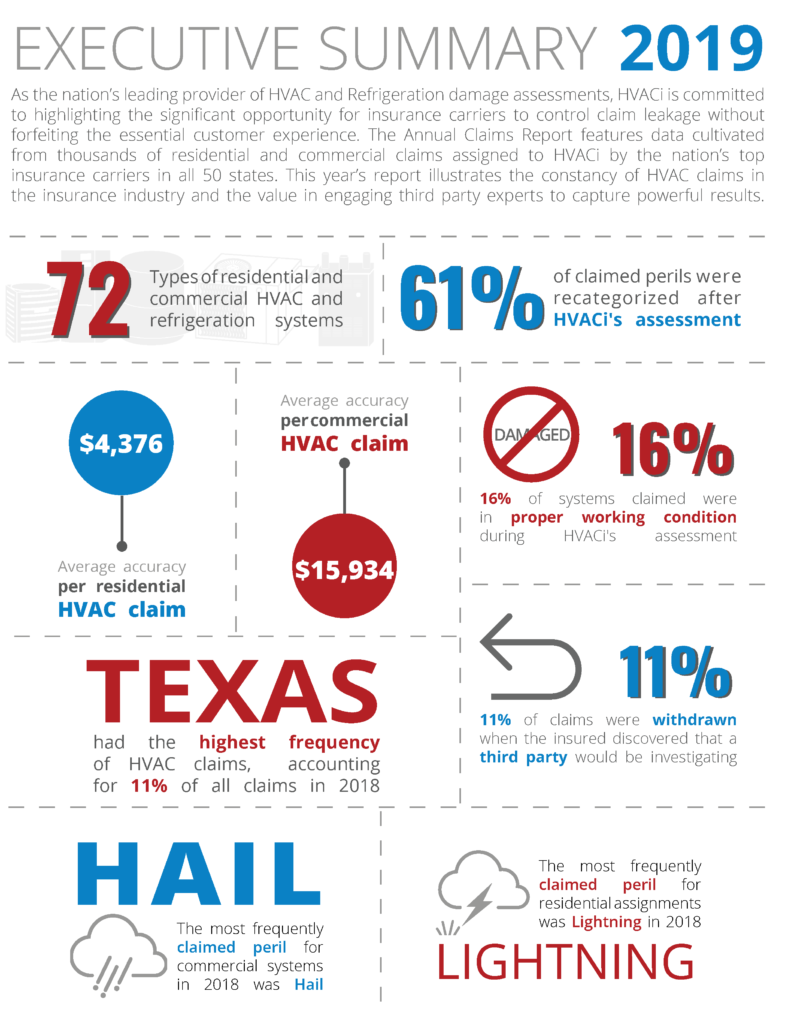 © Copyright 2017 HVAC Investigators, All Rights Reserved.
All diagnosis is provided in compliance with specific state laws, using licensed contractors where required.