Ductless Systems 101: Know What Makes This HVAC System Different
Many of us are familiar with the most frequently used HVAC systems that force warm and cool air through ductwork throughout a building to maintain the preferred temperature over multiple rooms or large spaces. Though less common, there are times when a ductless system, including mini-split systems for single and multi-zones, may be the better choice for a property owner.
It's important to learn the basics about ductless systems to better understand how to handle your next claim related to a ductless HVAC system.
What is a ductless system?
Ductless HVAC systems deliver air directly into a room or zone through minimal tubes and passageways. These mini-split systems have an outdoor condenser and an indoor evaporator with a blower section, which are connected by way of a 3-inch hole in the wall for power and communication cables, copper tubing, and a condensate drain line.
Single-zone mini-split systems typically allow someone to control the temperatures to an individual area. Multi-zone mini-split systems allow more than one area to have temperature control from a single outdoor condenser, without needing ductwork.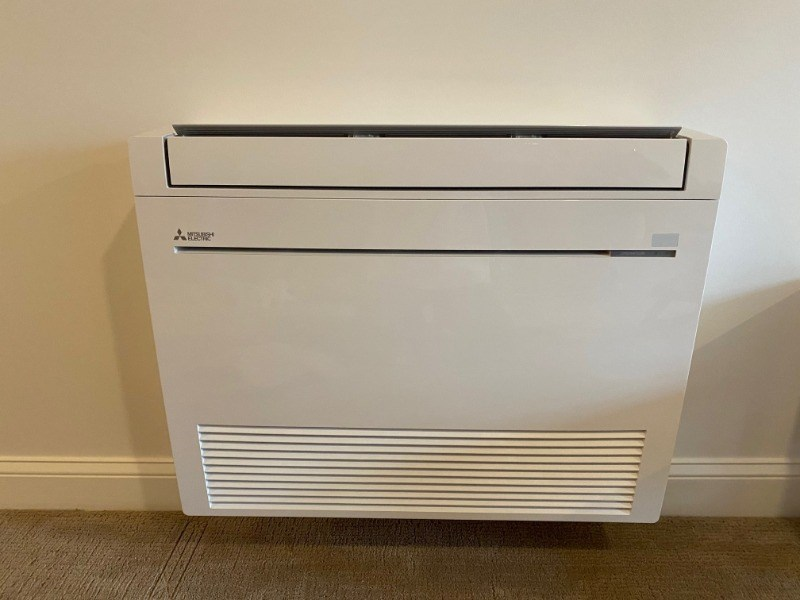 Ductless systems deliver air directly into a room or zone without the controlled air traveling through ductwork.
Advantages and disadvantages of ductless systems
Ductless systems have their advantages, including offering flexibility in where they are used, needing less wall space, and being more cost-effective than window air-conditioning units, space heaters, or electric baseboard heaters. Other benefits are that they are more energy-efficient because many of them use DC compressors with lower amp draws, are quieter, and are better for allergy sufferers because they reduce contaminant build-up and offer continuous air movement that improves ventilation.
The major disadvantage of ductless split systems is its initial cost compared to other options. Like any HVAC system, ductless systems also require some routine maintenance, including filter cleanings and getting rid of nearby dust and debris, to avoid malfunctions. Unlike some of the other portable options, mini-split systems are permanent fixtures so they can't be moved from room to room or around the room.
Where are they used?
Older homes benefit from having ductless systems. Most older homes were not built in a way that can accommodate modern ductwork. Ductless systems preserve architecture and don't need carved spaces for ductwork and vents. Plus, ductless systems offset energy loss.
Sunrooms and small spaces benefit from ductless systems as they take less wall space.
Garages, room additions, and places not connected to a property's main HVAC system can use ductless systems.
Rooms with hot and cold spots can maintain a more even temperature using ductless systems.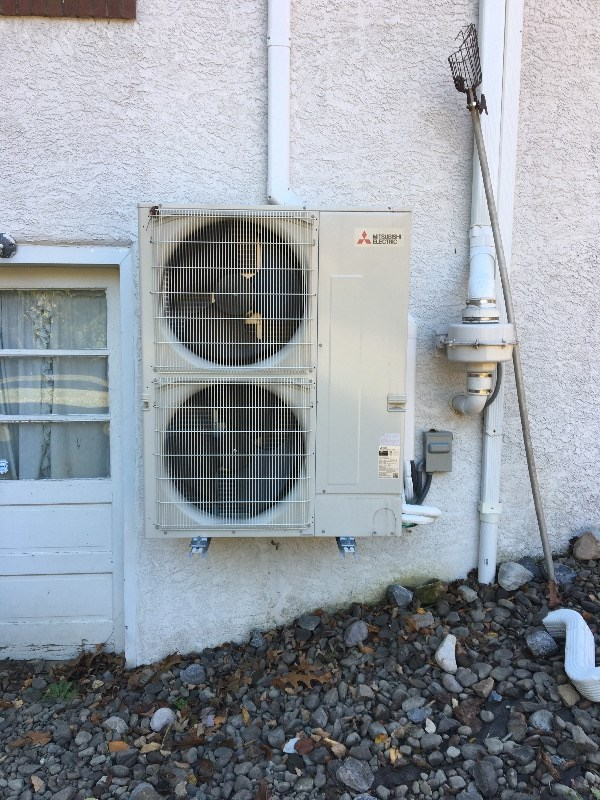 Mini-split systems have outdoor condensing units, which make them susceptible to hail or other perils that traditional HVAC systems face.
Ductless systems sustain similar perils to their larger counterparts
Single-zone and multi-zone mini-split systems are still prone to similar damages as other HVAC systems with ductwork.
We studied data from the 2019 claims assigned to HVACi to consider causes of loss typical to ductless systems. High voltage surges accounted for more than a third of the mini-split system claims. The next two most prevalent causes of loss were hail, because of the outdoor condenser like a typical split system, and wear and tear. Repairs were frequently recommended for the hail claims.
As an adjuster, it's important to understand a variety of complex equipment, including different types of HVAC systems.
Have a claim with a ductless system you need assistance with? HVACi can help by providing a comprehensive report with cause of loss and recommended settlements in a timely manner.