HVAC Efficiency Rule Changes For Equipment Made or Imported to The U.S. in 2023
The following article on "HVAC efficiency rule changes for equipment made or imported to the U.S. in 2023″, written by Jay Dykstra of HVAC Investigators, originally appeared on Property Casualty 360. 
Manufacturers will have a new set of guidelines to follow beginning Jan. 1.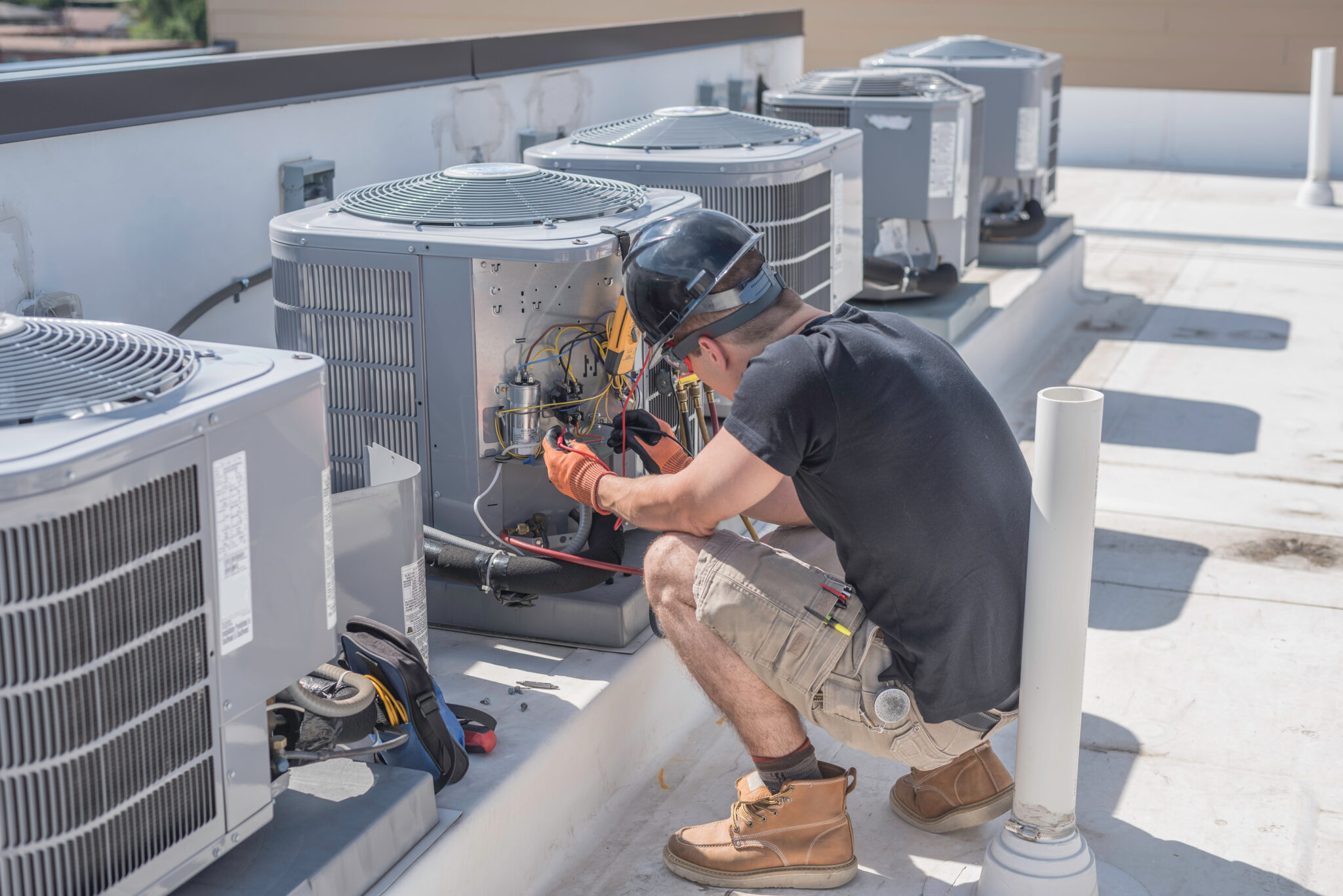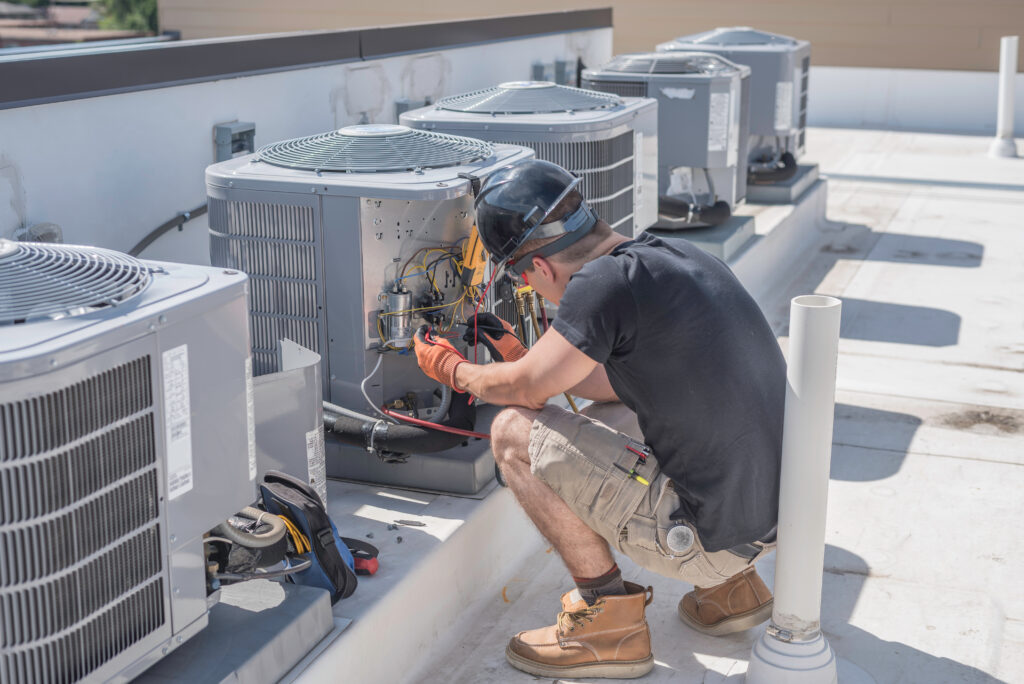 The updated efficiency rules affect new residential HVAC equipment manufactured in or imported into the United States on or after Jan. 1, 2023. (Photo: David Spates/Shutterstock)
A new year often brings new regulations for many industries, and beginning Jan. 1, 2023, HVAC manufacturers will have an updated set of efficiency guidelines to follow for residential HVAC system equipment imported to or made in the United States.
Much like the phase-out of the refrigerant R-22, these regulation updates could cause misunderstandings that affect claim settlements. Here's what insurance professionals should know about the upcoming efficiency rules before they take effect.
Why It matters for claims
Before going into the particulars of what the changes are, it is critical to understand why it matters to insurance carriers. It's up to manufacturers to ensure their equipment meets required standards, but residential policyholders may receive conflicting information about the rules that could affect claims.
Equipment currently in a policyholder's home that is still functioning as designed does not require more efficient models. If an insured has a condensing unit or heat pump that doesn't meet minimum standards but can be repaired, replacement equipment is also not mandatory. Adjusters should always rule out repairability before settling a claim with HVAC systems. Air conditioning system.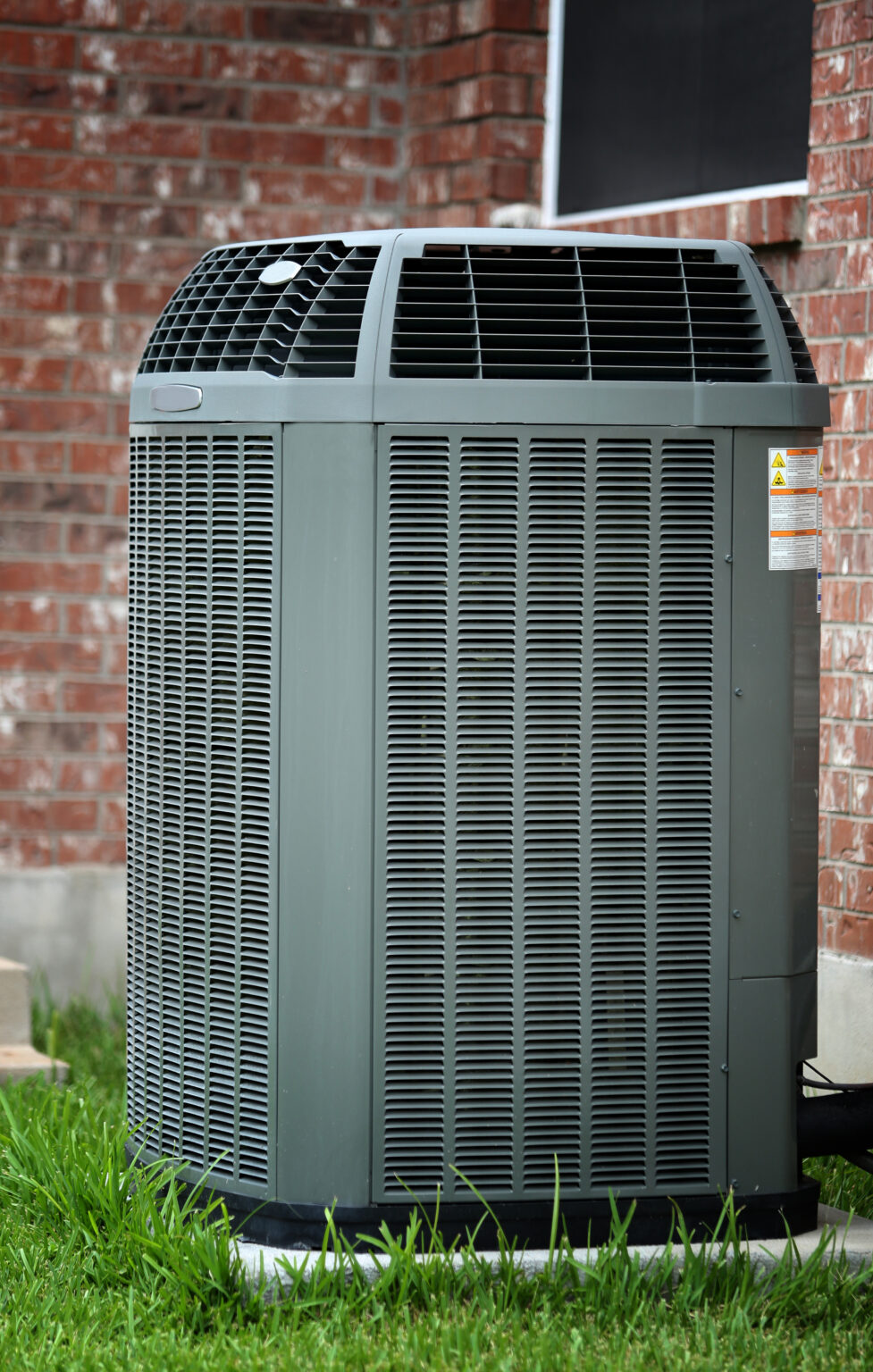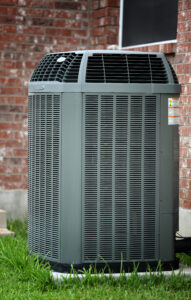 Residential policyholders' condensing units can be repaired even if they don't meet 2023 standards. (Photo: Shutterstock)
Insurance professionals should also know that if a replacement is necessary, the higher efficiency equipment may not be compatible with a system's older components. A new condensing unit installed on a split system with an older furnace, for example, may lead to a mismatch that could actually lower the overall system's efficiency. The extra strain could cause systems to work harder and lower their lifespan. A full-system replacement may be required, but an HVAC expert should verify that first.
Unlike other regulations that ban continued sales of non-compliant products after a rule change, the U.S. Department of Energy (DOE) is allowing manufacturers to sell out of previously manufactured or imported inventory after Jan. 1, 2023, in certain parts of the country.
Adjusters can alleviate unnecessary replacement costs by verifying the scope of the damage, compatibility, and equipment availability.
Know what to look for
The current HVAC system efficiency regulations went into effect in 2015, though HVAC efficiency was already regulated. The DOE sets minimum standards for the Seasonal Energy Efficiency Ratio (SEER), Energy Efficiency Ratio (EER), and Heating Seasonal Performance Factor (HSPF).
These rankings are based on standardized testing and formulas that determine how much energy heating and cooling equipment uses under certain conditions. For example, SEER is the ratio of total heat removed from a conditioned space during the annual cooling season divided by the total energy an HVAC system consumed during that time. A condensing unit with a higher SEER rating uses less energy.
Because the United States has different temperatures throughout, the DOE divided the country into three regions that are based on the population-weighted number of heating degree days during the 2015 efficiency update. The Northern region has HVAC efficiency requirements reflecting typically cooler conditions, while the DOE further divided the Southern region as Southeast and Southwest to account for humidity patterns.
Where HVAC equipment is located impacts which SEER or EER requirement must be met.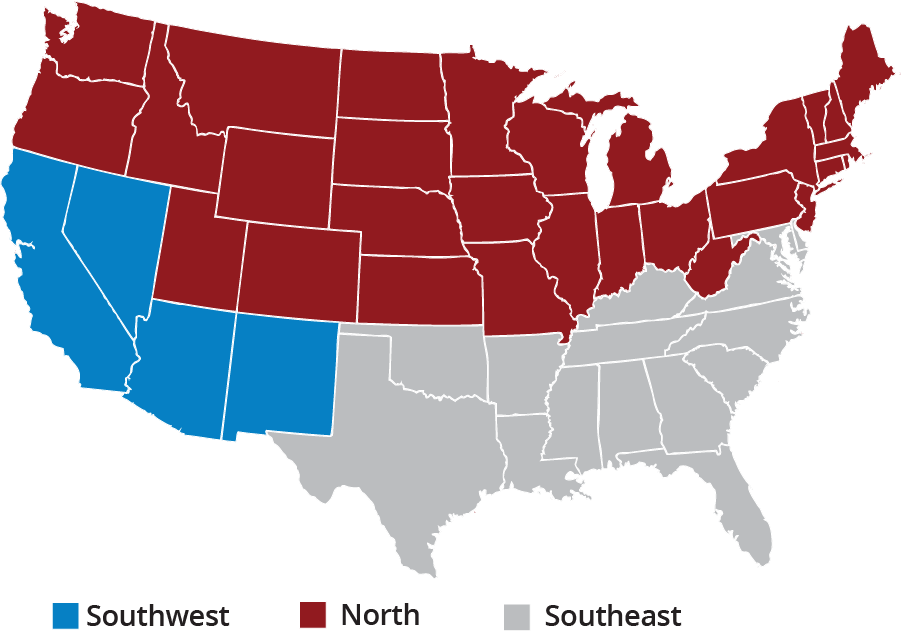 U.S. map showing how regulations differ by location.The United States is broken into three regions based on temperatures and humidity. (Image: HVACi)
The difference between current and upcoming regulations
The 2023 rules state that newly manufactured or imported residential systems in the Northern region can't have a SEER less than 14. In the southern states, split systems smaller than 3.75 tons can't have a SEER below 15 and larger systems must have 14.5 SEER. Currently, split system cooling equipment must have a 13 SEER in northern states and 14 SEER in southern states, regardless of size.
Heat pump standards will increase from 8.2 HSPF to 8.8 HSPF nationally.
The 2023 updates also add new testing processes to make them more like a traditional ducted system in a real-world application. SEER2, EER2 and HSPF2 reflect these new standards. These numbers are different from their original counterparts. For example, HVAC systems must have a 13.4 SEER2 rating in the North, which is equivalent to the 14 SEER rating.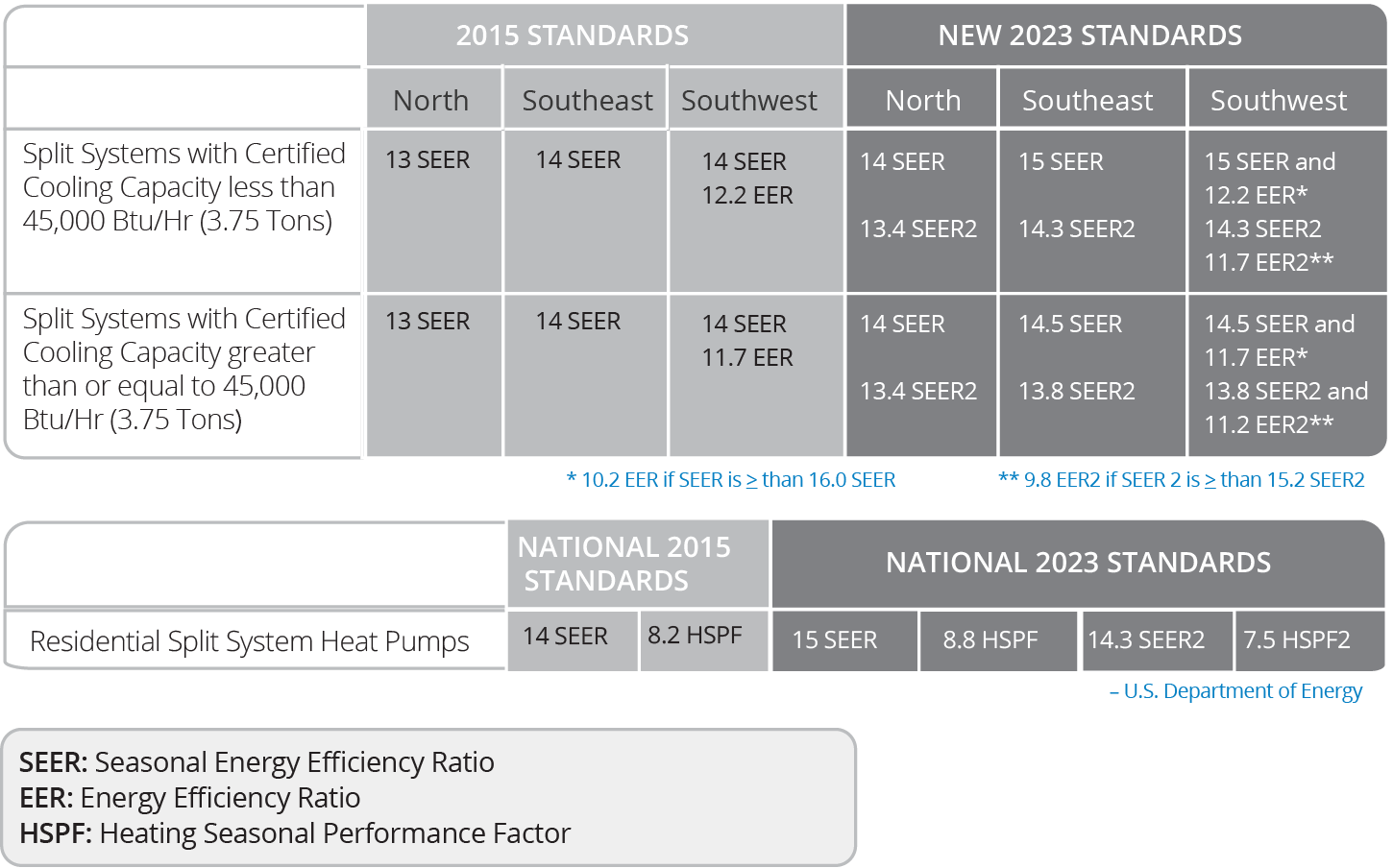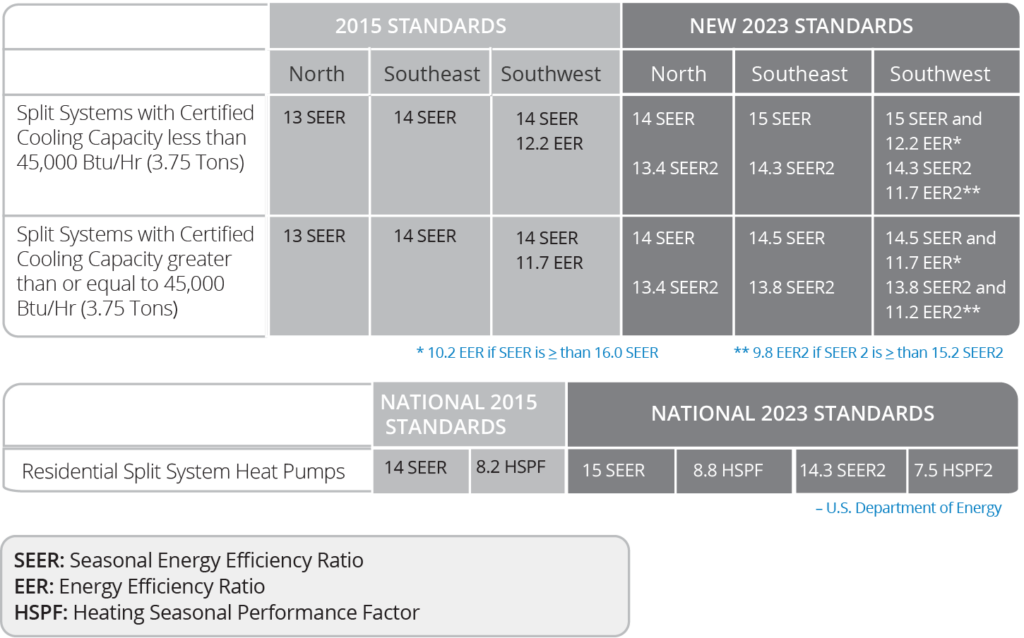 This chart shows how efficiency standards are changing. (Chart compiled by HVACi)
In the Northern region, contractors can continue to sell equipment with non-compliant SEER standards if it was manufactured prior to Jan. 1, 2023. On the other hand, in southern states, the installation date determines compliance – anything installed on Jan. 1 or after must meet the requirements.
It may be difficult for insurance professionals to keep up with the changing policies while trying to settle claims as accurately as possible. However, it's critical to at least be familiar with the rules and ensure that any of the third-party vendors evaluating HVAC equipment understand what they are and what they mean.
Jay Dykstra is the technical education manager for HVACi and StrikeCheck. He is responsible for the development, presentation, and curation of technical education content for adjusters and insurance claims professionals.