Top 5 Strongest Atlantic Basin Hurricane Seasons Since 2000
A major news outlet described one hurricane as "the strongest storm on the planet right now" while it approached the United States from the Central Pacific area during the 2020 hurricane season. At the time, the storm was a Category 3 with winds of 115 miles per hour. While the headline may have been true for that moment, the strength of hurricanes in the Atlantic Basin has surpassed that many times since 2000, and their severity has been on the incline. From 2000 until present day, there have been 13 Category 5 storms, the strongest on the Saffir-Simpson Hurricane Wind Scale with a maximum sustained wind of 157 miles per hour or greater.
More hurricanes mean more catastrophic storms and losses adjusters will have to settle claims on. Here are the top 5 worst hurricane seasons in the Atlantic Basin since 2000, chosen by the number and severity of the storms.
No. 5 The 2008 Hurricane Season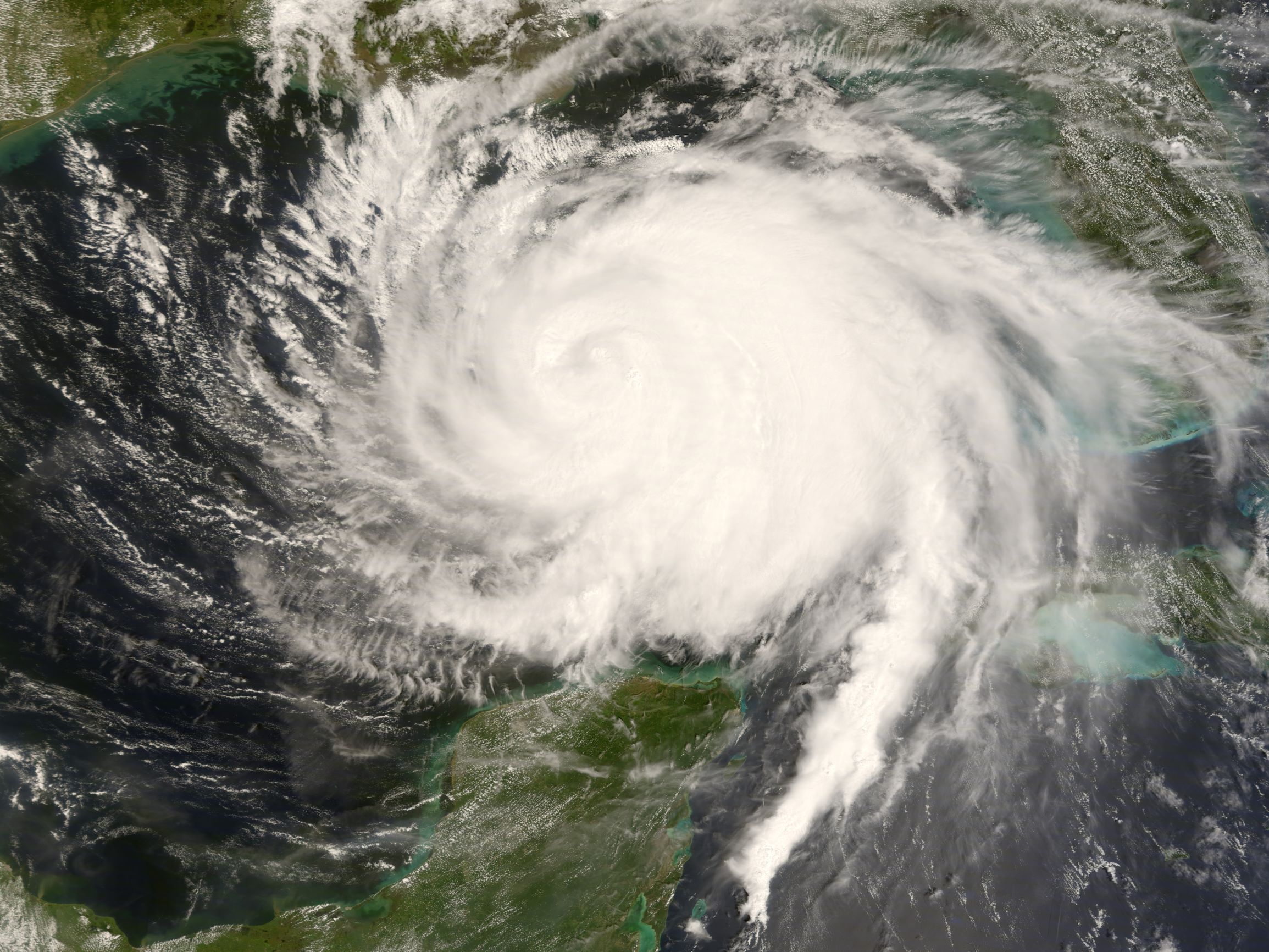 This NASA image of Hurricane Ike was created by Jesse Allen, using data provided courtesy of the MODIS Rapid Response team. Photo Credit: Earth Observatory
The 2008 hurricane season packed a punch with 16 named storms, including 8 hurricanes with 5 major tropical cyclones of Category 3 or higher, according to the StormFax Weather Almanac. It's the only year on record where a major hurricane took place every month from July to November in the north Atlantic Basin, The National Oceanic and Atmospheric Administration (NOAA) reported. The largest was Hurricane Ike, which the Insurance Information Institute (I.I.I.) recorded as the 7th costliest hurricane in the United States, costing an estimated insured loss of more than $12,400 million in 2008 dollars.
No. 4 The 2010 Hurricane Season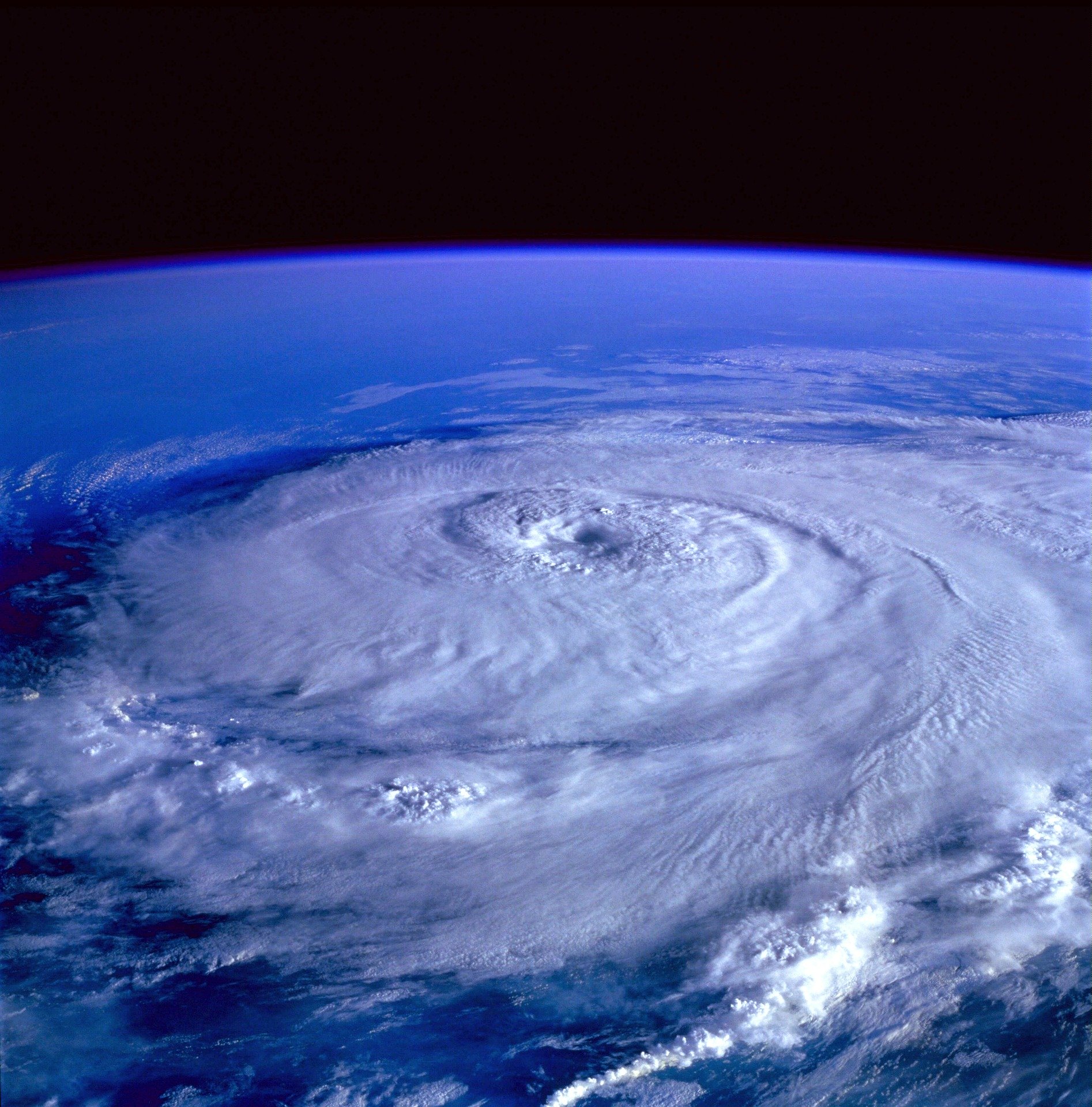 The 2010 hurricane season was described as hyperactive, though no storms made landfall. Photo Credit: "Hurricane" by David Mark / CC BY 4.0
This was the second consecutive season that no hurricane made landfall, but that didn't make the storms any less intense. StormFax recorded 19 storms, including 12 hurricanes with 5 as a Category 3 or greater. They caused 11 deaths despite none of them reaching the mainland. NOAA described the 2010 season as "hyperactive" because of the number of major storms, though none of them were Category 5. The strength and number of the storms are attributed to the record warm Atlantic Waters, favorable winds off Africa, and weak wind shear aided by La Niña, according to NOAA.
No. 3 The 2004 Hurricane Season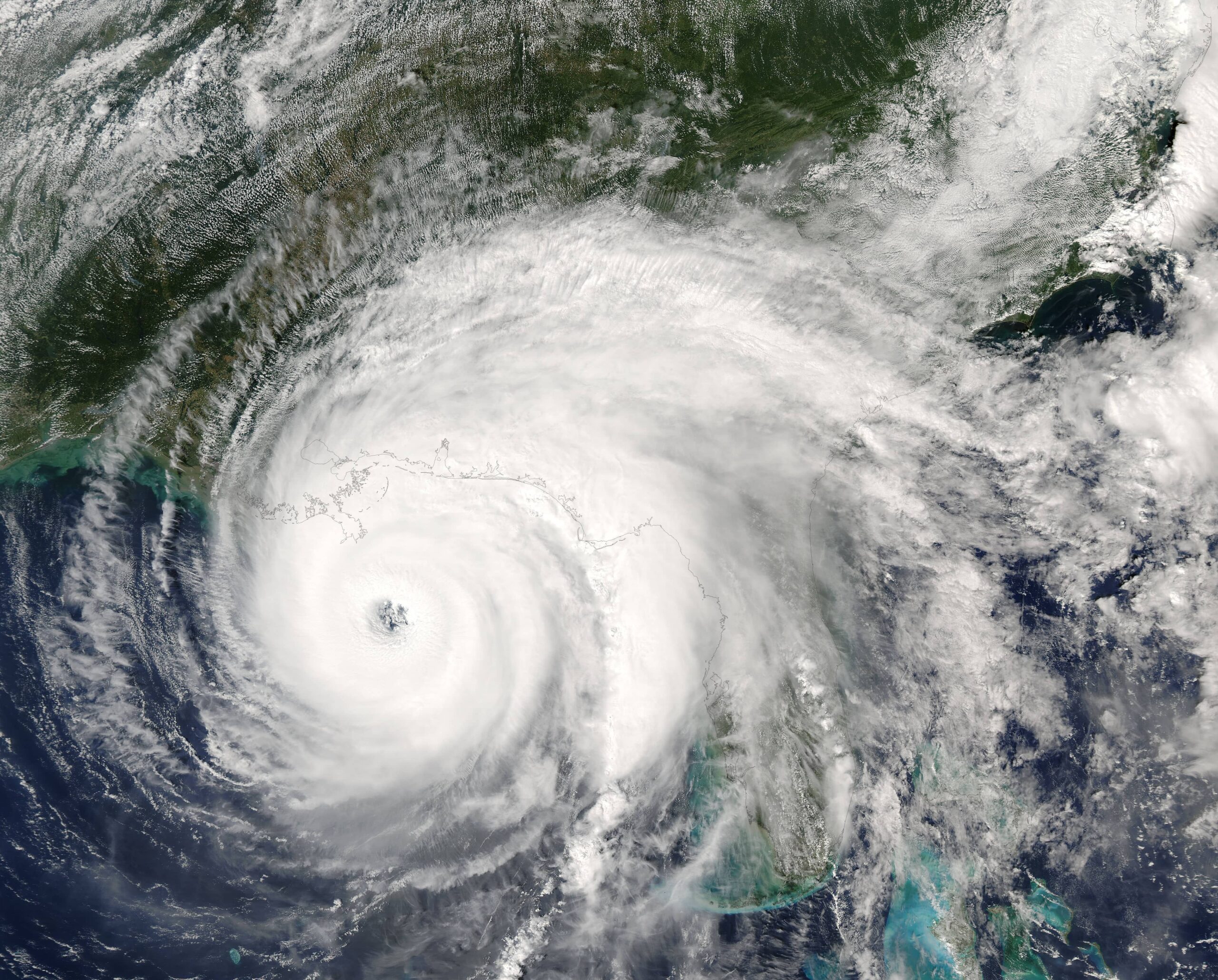 This NASA image of Hurricane Ivan is courtesy of Jacques Descloitres, MODIS Land Rapid Response Team at NASA GSFC. Photo Credit: Earth Observatory
This year marked one of the most active and destructive hurricane seasons on record; although, the first storm didn't make landfall until August 3. The season ravaged with 15 named storms, including 9 hurricanes and 6 major storms, StormFax reported. These combined for $61 billion in damages and thousands of deaths over several countries, an article from NOAA states. Four out of the nine named storms that hit the continental United States struck Florida. The two strongest storms were Category 5 Hurricane Ivan and Category 3 Hurricane Jeanne. Ivan had sustained winds of 165 miles per hour and hit the Gulf Coast in mid-September. Jeanne caused 3,000 deaths in Hispaniola and later made landfall in Florida with winds topping 120 mph. Hurricane Jeanne caused an estimated $7.5 billion in property damage in the United States, according to the I.I.I.
No. 2 The 2017 Hurricane Season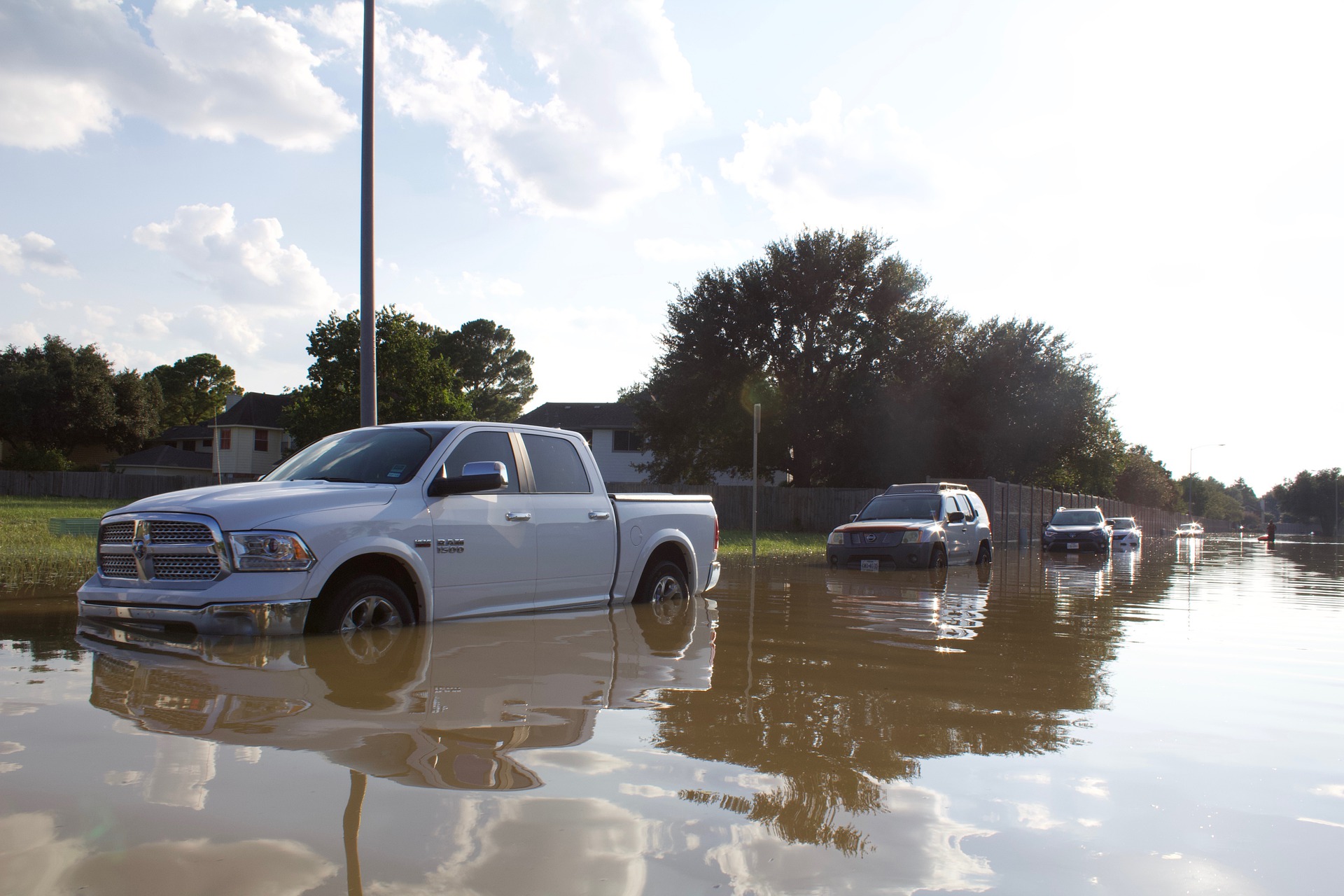 Hurricane Harvey caused upwards of $20 billion in estimated insured losses in 2017 dollars. Photo Credit: "Hurricane Harvey" by Andrewtheshrew / CC BY 4.0
With Hurricanes Maria, Irma, and Harvey, 2017 holds the record for the first time three Category 4 hurricanes made landfall in the United States and its territories in the same year. Those three storms also were the second, third, and fourth most costly hurricanes in the United States, according to I.I.I. Maria and Irma each caused upward of $30 billion in estimated insured losses, and Harvey caused between $18-20 billion in estimated insured losses in 2017 dollars. The 2017 hurricane season also made a name for itself as the seventh most active season in historical record dating, which goes to 1851. StormFax reported 17 named storms with 10 hurricanes, including 6 major storms.
No. 1 The 2005 Hurricane Season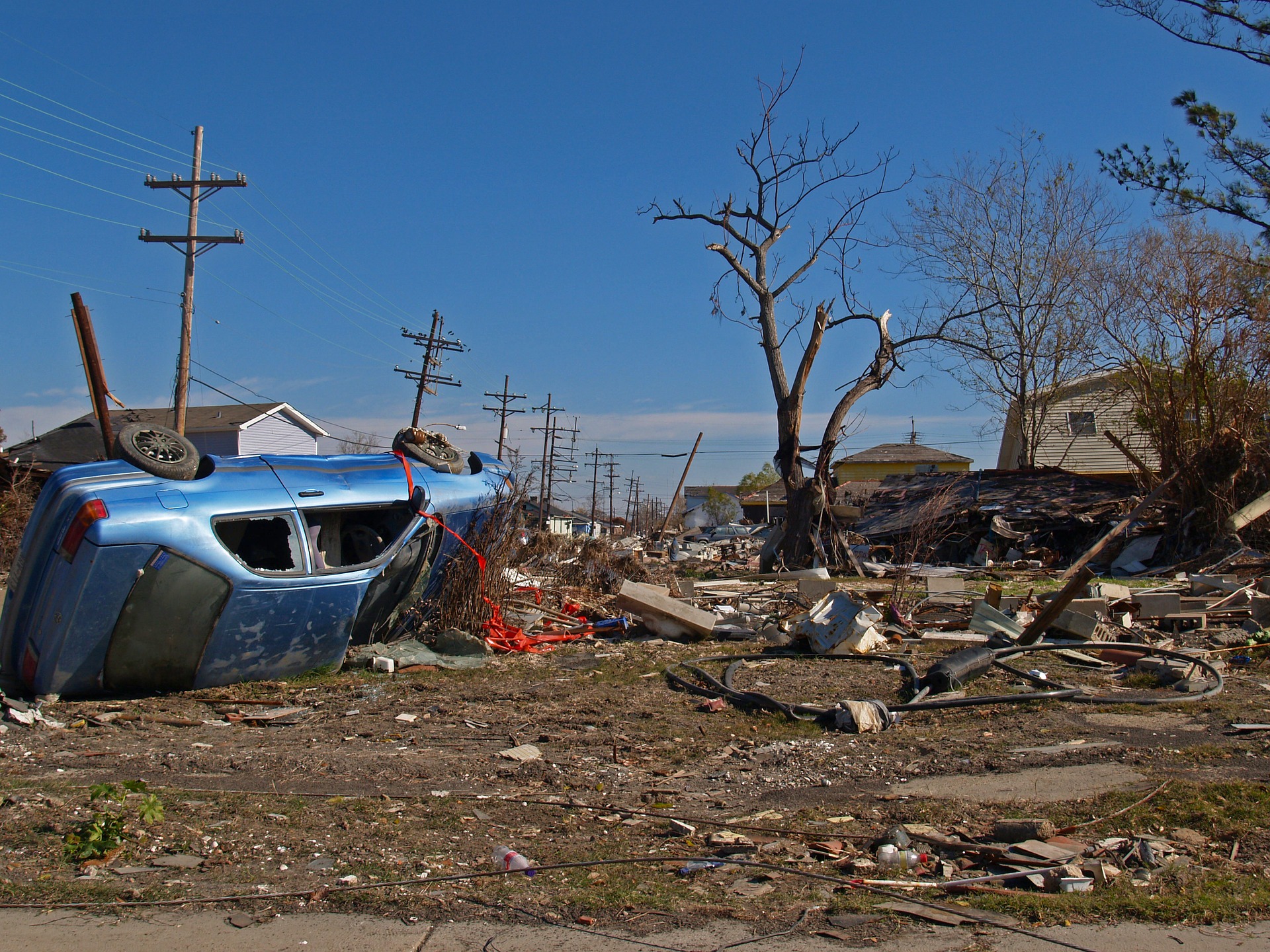 Hurricane Katrina was the costliest hurricane to ever strike the United States. Photo Credit: "Calamity" by Gabe Raggio / CC BY 4.0
The 2005 hurricane season broke more records than any other year, easily taking the top spot as not only the most active and strongest hurricane season since 2000 – but of all time. StormFax recorded 14 hurricanes and 8 major storms of Category 3 or greater. And there were several greater – including Rita, Wilma, and Katrina. Hurricane Katrina is the costliest hurricane to have ever struck the United States, according to I.I.I., with $41 billion in estimated insured losses in 2005 dollars. It easily overshadowed Hurricane Wilma, which was the ninth costliest hurricane with an estimated $10 billion in insured losses. The 2005 hurricane season exceeded the 1969 record for most hurricanes. There were also 27 named storms formed in 2005, which broke the 1933 record of 21. The 2005 season was the most destructive for the United States, largely due to Hurricane Katrina, and in all, damage estimates are more than $100 billion.
What Does This Mean for Adjusters?
The 2020 hurricane season continues to be predicted as above average for storm activity. From January 1 through July 29, there were eight named storms, which was the most named storms to date in any year since record keeping began in 1851; although, there had only been one hurricane and no major hurricanes. El Niño and La Niña, ocean water temperatures, and weather forecasts, as well as other conditions, make storms ripe for forming, and future hurricane seasons are also likely to continue to be active.
This means the number of large loss claims or ones with high settlements will likely increase. It's important adjusters have someone they trust to help them with claims, particularly handling accurate and comprehensive assessments to define scope of loss. It's also essential insurance personnel can confirm cause of loss before assuming a hurricane is to blame for damage and settling for something that shouldn't have been covered by the policy.
HVACi is here to help adjusters find the answers and better handle claims related to HVAC systems. To learn more about how hurricanes can impact these systems and what to look for, check out our webinar recording for a quick, but comprehensive, overview by our team.
Don't wait until a hurricane occurs before seeing what HVACi can do for you. Submit a claim and find out how we base our recommendations on just the facts to better equip adjusters to settle claims more accurately.