Large Loss Claims
HVACi understands that Large Loss Claims carry significant risk and scrutiny beyond traditional HVAC commercial claims. Our best practices, developed after years of large loss experience, ensure a smooth process from beginning to end.
CHALLENGES WITH TRADITIONAL ASSESSMENTS
Standard commercial process inadequate for large loss claims.
Despite their size and scope, large-loss HVAC claims often receive the same traditional assessment process applied to standard commercial claims. Unfortunately, these practices and procedures do not adequately address the complexity or scope of large loss claims, and result in large-loss adjusters dealing with:
Disorganized, haphazard process, with no clear milestones or management
Mistake-prone field reports that require multiple revisions
Limited interactions with the insured's contractor
Slow turnaround times, from weeks to months in length
Service levels not commensurate with risk
Poor or non-existent post-claim follow up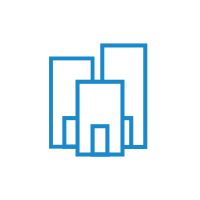 HVACi'S SOLUTION FOR LARGE LOSS CLAIMS
Designing a process specific to large loss claims.
In order to address the unique set of challenges associated with large loss claims, HVACi developed a set of best practices and processes designed to deliver maximum value for carriers without impacting claim accuracy or turnaround time. HVACi's large loss process is built around improving service delivery for the following disciplines:
Improved Turnaround Times through the use of technology enabled tools and by utilizing an inside/outside team approach to pair onsite and in-office team members
Resource Organization and Management that includes a specialized workforce composed of subject matter experts, detailed project planning, pre-inspection preparation, and pre-built system inventories
Validated Accuracy by employing multi-step data validation, uploading assessment data directly from the field, and engaging in post-claim discussions with the adjuster, the insured, and the insured's contractor
HVACi's LARGE LOSS TEAM
A designated team of large loss experts
HVACi's large loss team is a specialized workforce composed of subject matter experts in HVAC diagnosis, technology, claims processing, report writing, and pricing research. Aside from having subject matter experts in the field of HVAC, this team allows HVACi to dramatically shorten turnaround time through parallel processing while ensuring data accuracy through multi-step data validation.
PROJECT MANAGER
Determines turnaround time and pricing with adjuster, leads discussion with the insured's contractor, measures team against timelines and milestones, estimates level of effort for operational staffing, and functions as primary point of contact for adjuster
FIELD TECHNICIAN
Conducts the onsite technical assessment, provides damage determination and cause of loss, verifies the repairability vs. replacement of damaged systems, determines the repair method(s) as appropriate, and provides post-claim technical support
FIELD ASSOCIATE
Provides onsite documentation, collects and documents system photographs, uploads data directly from the field, coordinates with the inside team, and ensures that the assessment stays on track
INSIDE ASSOCIATE
Verifies the integrity of data uploaded by the field associate, matches field data to pre-built system information, loads site layouts and schematics, and operates as secondary point of contact for the adjuster
CLAIMS PROCESSOR
Researches parts/materials pricing and availability, conducts report prep work, generates final report, and provides post-claim clarifications
CLAIMS CONCIERGE
Attends to any customer service escalation and provides post-claim dispute resolution