4 Times Squirrels Caused HVAC System Claims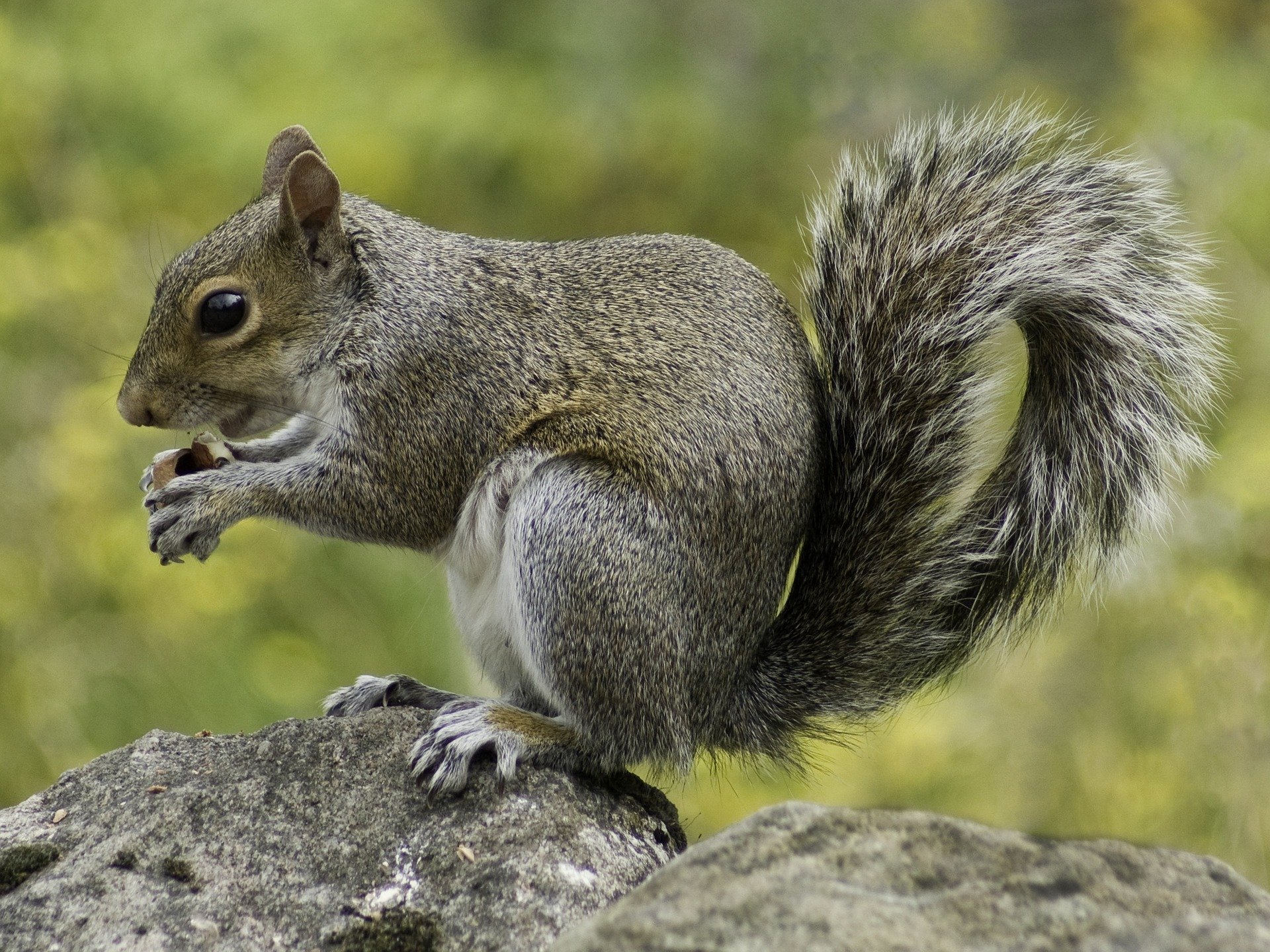 Are squirrels as innocent as they look? Photo Credit: "Squirrel" by Alastair Newton / CC BY 4.0
This squirrel looks cute, but underneath those innocent eyes is a mouth with 22 teeth that have caused major problems for policyholders. We at HVACi reviewed dozens of HVAC system claims that linked back to these rodents and picked out a few that left us feeling a little squirrelly about what all these animals are capable of.
1. Power Struggle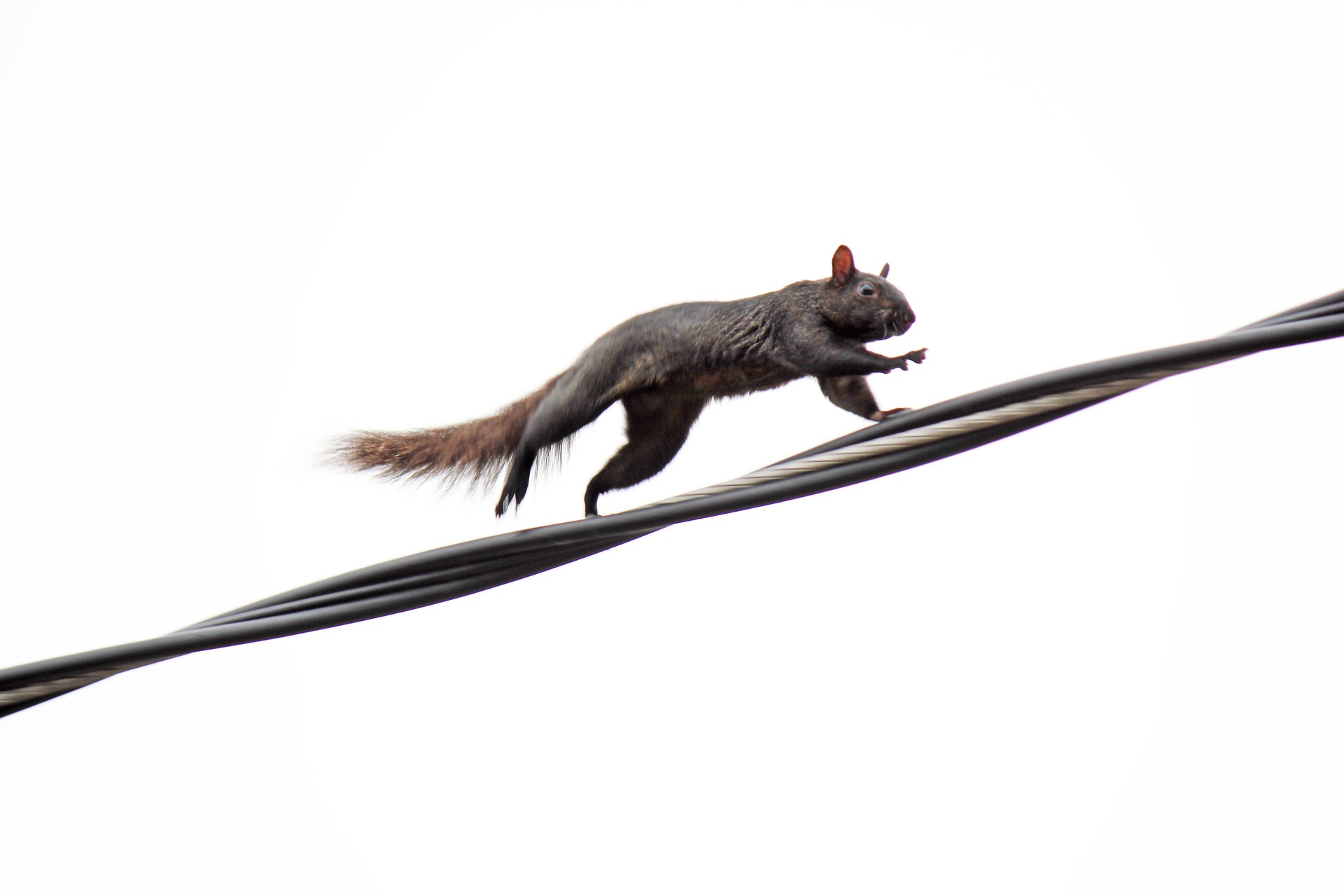 Squirrels seem to find wires tempting to bite. Photo Credit: "Squirrel" by ImageFile / CC BY 4.0
Power lines seem to be especially enticing because several claims assigned to us involved a squirrel chewing through them. For this claim, the squirrel's action caused arcing and mini fires, according to the commercial policyholder. Five package units on two connected buildings were reported malfunctioning. It would cost an estimated $122,899 to replace the systems.
HVACi's comprehensive evaluation found that four of the five systems were damaged, though the fifth was working properly at the time of assessment. Among the failed components were compressors and refrigerant circuit compressors. One of the system's compressors was "shorted to (the) ground." A fan motor and blower motor also failed from high voltage surge. Despite the damages, no full replacements were required. New compressors, blower motors, and a fan motor would return the policyholder to pre-loss condition, but it still proved to be a costly incident caused by a squirrel encounter.
Recommended Settlement: $30,270
2. Not Guilty on All Charges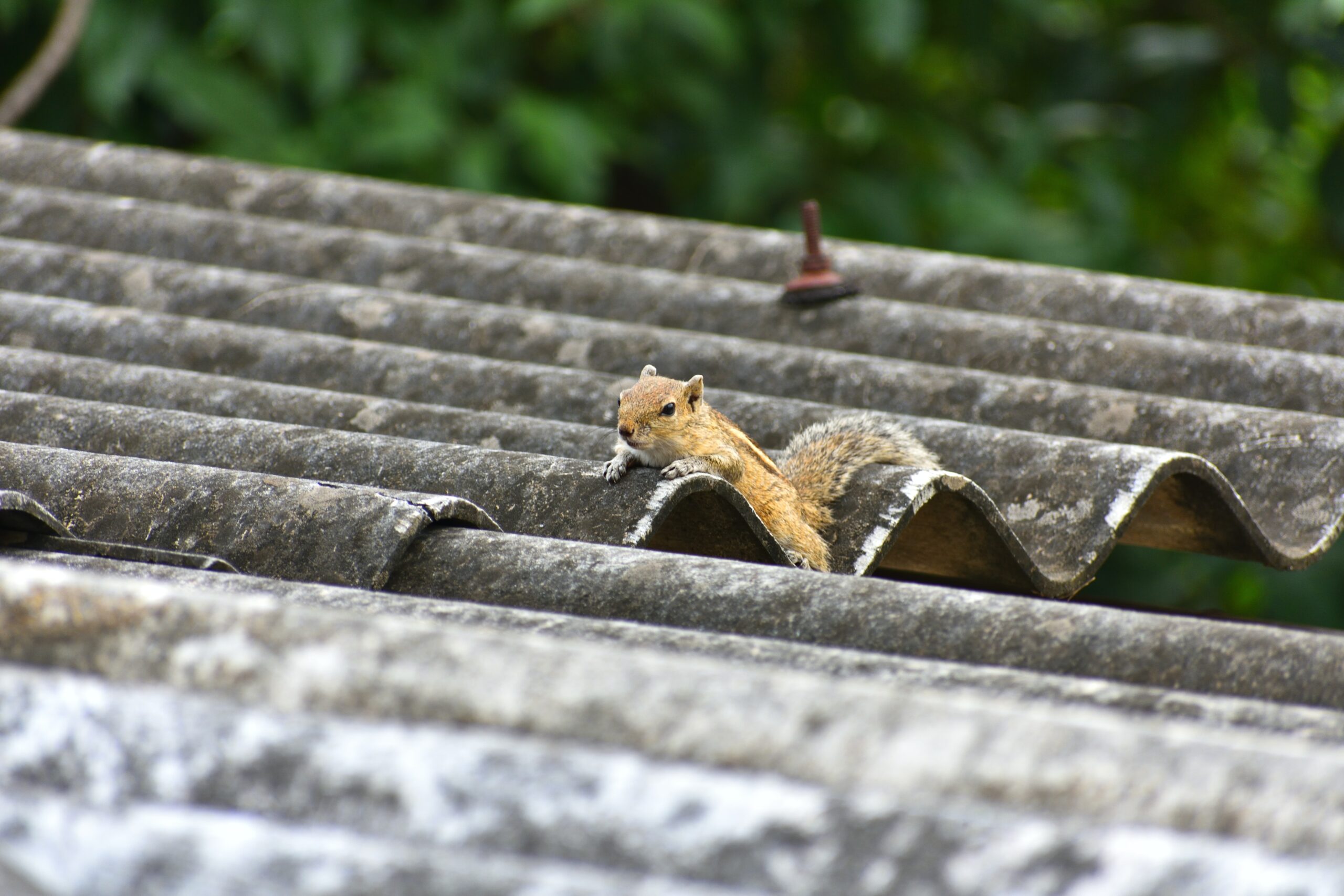 Squirrels often get onto the roof and then into attics, causing damages. Photo Credit: "Brown Squirrel on Brown Wooden Roof" by Muhil Mohan / CC BY 4.0
The squirrel in this claim also found wires appealing, but this time they were in a policyholder's attic. After the utility company made the necessary repairs and restored power, a high voltage surge was claimed to have damaged the HVAC system. A contractor recommended the insured replace the split system at an estimated $16,000 cost.
However, we can't entirely blame a squirrel for this one. The policyholder had the contractor make the full replacement prior to the HVAC system assessment. Though it wasn't connected to the power source during the evaluation, the old system didn't have any visual or measured evidence of surge-related damages. If the system malfunctioned when powered on, it would have been because of internal mechanical failures from normal wear and tear. The system was also very dirty with a significant amount of rust and corrosion.
Recommended Settlement: If coverage was afforded, the settlement was $369 to clean up the system.
3. A Surge of Damages
In this next claim, the squirrel kept a distance from the policyholder's property but proved to be the source of the peril. According to the policyholder, a squirrel damaged a transformer and knocked out power. When it returned, the 2-part heat pump no longer functioned properly. The customer had the system inspected and was recommended to get a full replacement.
This time, there was evidence of damage to the air handler disconnect box caused by a high voltage surge. Otherwise, the system condition and wiring were typical for its age and use, and the outdoor components were operational during HVACi's assessment. Switching out the disconnect box and having the system retested were among the recommendations to return the policyholder back to pre-loss condition. A full replacement wasn't necessary, but the squirrel still caused a repair that hadn't previously been required.
Recommended settlement: $208
4. Fired Up During a Power Outage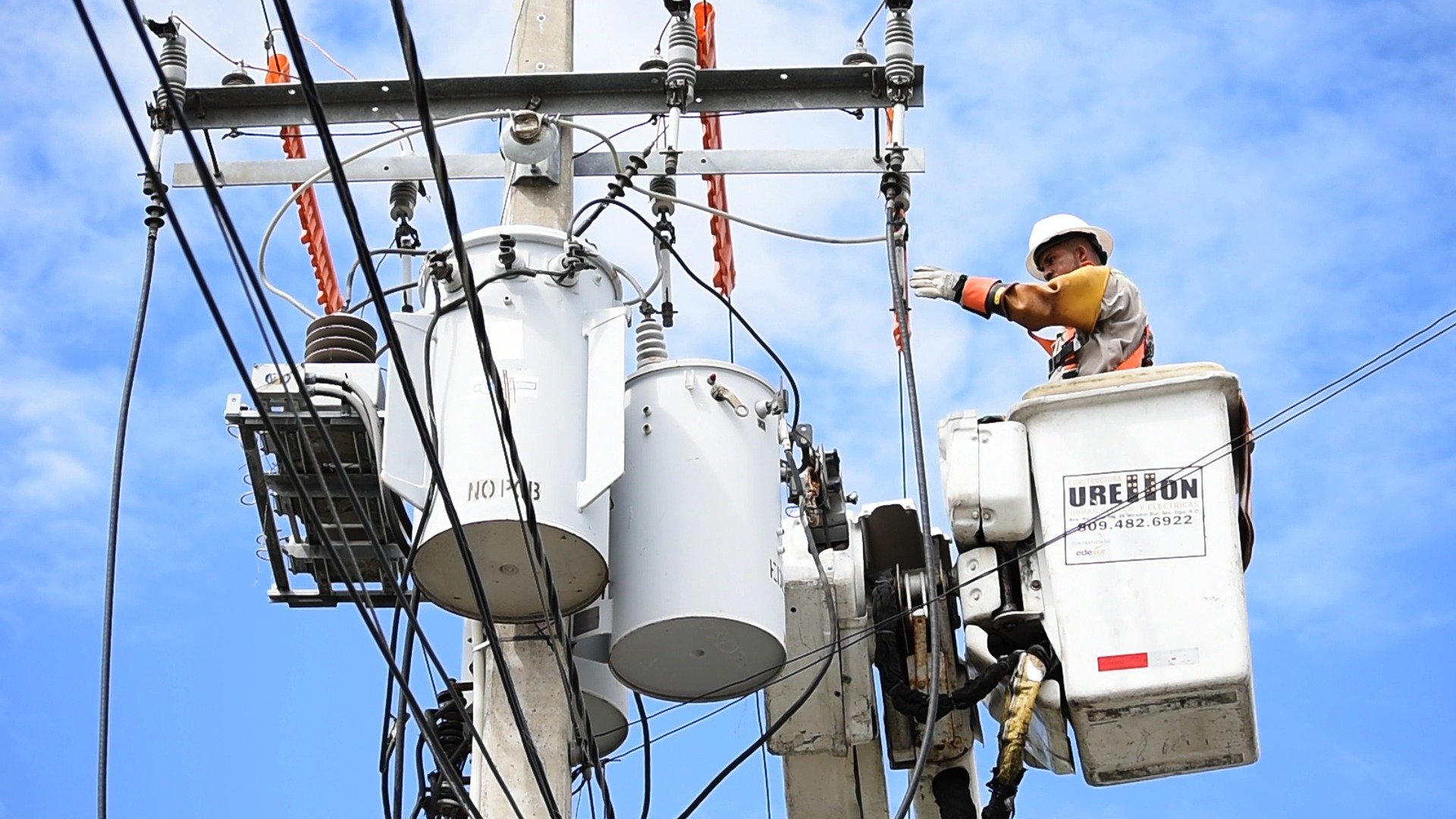 Transformers are another popular place for squirrels to cause problems. Photo Credit: "Electrician" by alcangel144 / CC BY 4.0
The squirrels in the previous claims all did something that resulted in an HVAC system needing repairs. But for this last one, this squirrel caused enough trouble to require a full replacement.
Like another policyholder's story on our list, the squirrel in this claim took a trip up a transformer that led to a power outage. When the wood-burning boiler lost power water circulation stopped, but the wood kept burning. This caused the boiler to overheat and compromised the integrity of the entire system. Because of that, the assessment determined a replacement boiler was needed to return the insured to pre-loss condition because repairs would meet or exceed the cost of replacement.
Recommended Settlement: $15,193
If you suspect a squirrel may have caused mayhem for your policyholder's HVAC system, submit a claim to HVACi. We'll complete a comprehensive onsite assessment to determine the actual cause of loss and scope of damage and recommend repairs or replacements to return your policyholder to pre-loss condition.